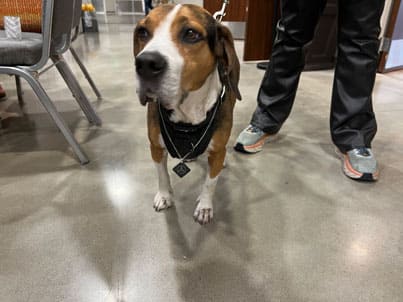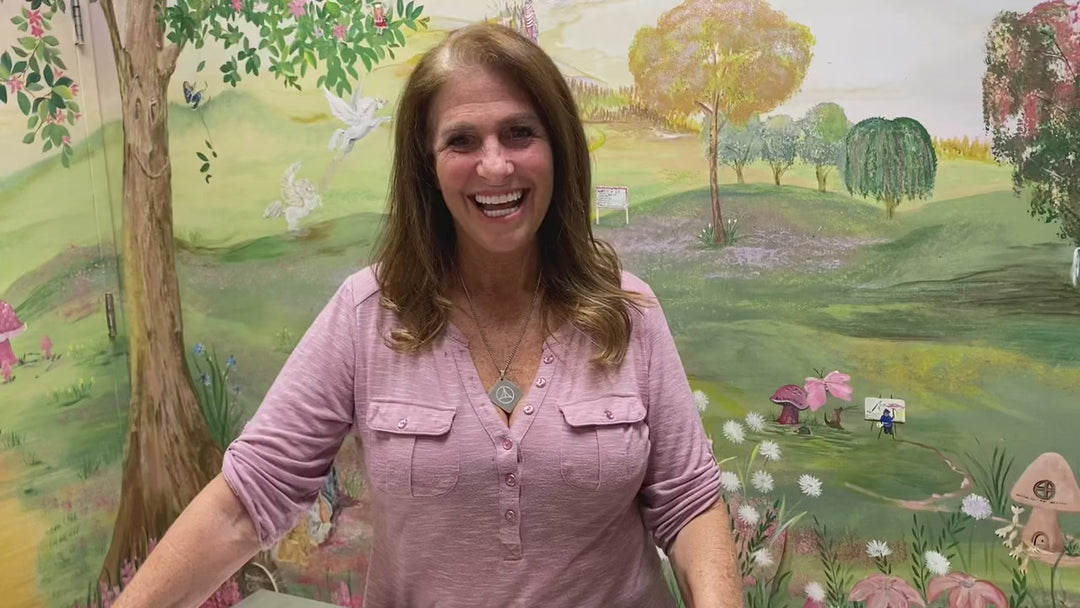 Essential Pendent
---
In stock, ready to ship

Inventory on the way
The Essential Pendant
Constantly need to throw yourself into dense electromagnetic-radiation-filled environments?  
Keep yourself protected at all times. The Essential Pendant protects you from hazardous EMF while giving an elegant, stylish vibe. Step out in style and wear your EMF protection wherever you go.
Why Get Yours?
Complete EMF Protection – Emanating subtle harmonic energy to produce coherent light, the Essential Pendant is designed to harmonize all manmade EMF frequencies and revitalize your personal biofield.
Full-Body Coherence – Our Essential Pendant is more than just EMF protection. Using resonant harmonics of light, we provide intercellular entrainment for the body boosting your core energy and life force. 
Gorgeous Design

– Grace the room with powerful harmony. Made from high-quality, lightweight stainless steel that's magnificent to look at and easy to wear as a necklace.

Perfect Gift

– Share it with a friend or a loved one. Introduce them to a healthier lifestyle away from toxic, harmful electromagnetic frequencies that don't allow their body to heal naturally.

Performance

Enhancer – Increase energy and stamina, and speed up recovery time after physical activities by improving your oxygen saturation levels. Increase your productivity by maintaining an active lifestyle.
The result of recent studies shows that EMF triggers oxidative stress in the tissues and causes significant changes in blood antioxidant levels, slowly breaking you down and possibly leading to cancer (per WHO and NIH studies) through mere exposure. You may also be concerned about contagious viruses or pathogens. Our beautifully designed Essential Pendant is powerful. It's intended to both protect and enhance your cellular communication, improving defenses and health. Studies show we live in 2 million times more EMF today than in 1900. So why risk it?
Essential Energy provides the best solution to cut you off from harmful electromagnetic frequencies while keeping you connected to the modern world.
Start living an EMF-free life. Order today and beat EMF with the power of quantum physics!
Product Details
Size: 1" square plate
Material: Precision tuned and crafted 316-stainless steel
Accessories: Instruction manual, 18" stainless steel necklace and one adjustable nylon cord necklace.
PRODUCT INFO
Take back the fight against EMF stress 24/7 with this beautiful and powerful stainless steel pendant.  Embedded with Essential Energy's proprietory combination of beneficial harmonics, the Power Pendant delivers.
30-DAY MONEY BACK GUARANTEE
Essential Energy stands behind every product sold through our store and in-person. If you're not 100% satisfied we will provide a full month back guarantee if the return is initiated within 30 days of shipment. 
Simply call us at 833-723-3363 or email contact@essentialenergy.solutions to start the return process.
Once the order is fulfilled and received by the shipper, you'll receive an automated email with tracking number. Typically 1-2 business days after order.
US Orders
Free shipping on orders over $145.
Orders under $5,000 ship via USPS Priority Mail.
Orders over $5,000 ship via UPS or FedEx.
International Orders
Flat rate shipping cost of $50 applied to all orders
Customs and duties may be charged in addition to the order amount (charged locally and separately)
Orders ship via GlobalPost, DHL or UPS.
All orders ship from our warehouse in Spokane, WA, USA